Location / Venue:
OBSTETRICS & GYNAECOLOGY BOARDROOM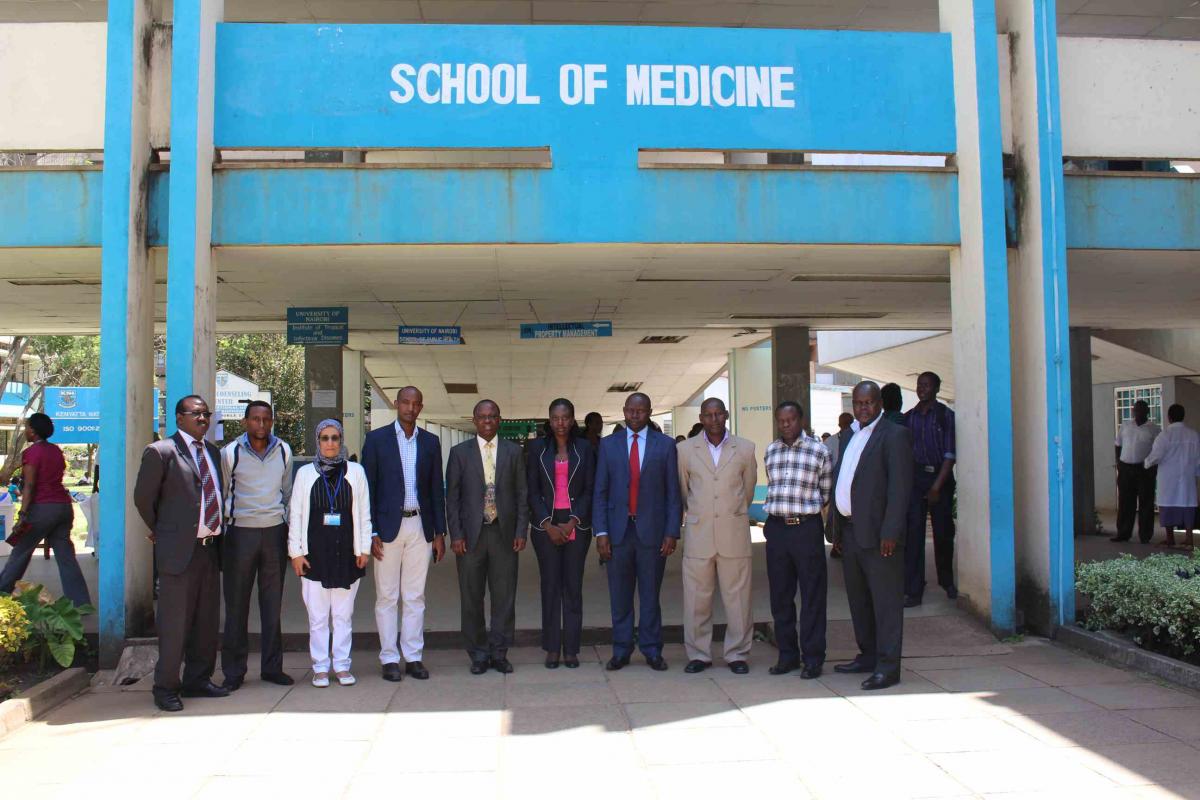 Faculty members from the Department of Obstetrics & Gynaecology, College of Health Sciences [8] – University of Nairobi [9] Dr. Alfred Osoti [10] and Dr. Rose Kosgei [11], had a meeting with Consultants from Partnerships for Innovative Medical Education in Kenya (PRIME-K) [12]decentralized sites. Institutions represented were: Karatina District Hospital, Pumwani Maternity Hospital, Isiolo District Hospital, AIC Litein Mission Hospital, Busia District Hospital, Homabay District Hospital and Kisii District Hospital.
Prof. Zahida Qureshi – Chair Department of Obstetrics & Gynaecology [13], College of Health Sciences welcomed the participants and emphasized that the objective of the meeting was to discuss student rotations at the decentralized training sites.
Prof. Qureshi mentioned that she has received positive feedback from students pertaining the elective term experience at the decentralized training sites.
Mr. Francis Njiri [14], PRIME-K [12] M & E Manager presented on the program's objective which is to improve the quality of medical training. The decentralized training is done in 18 decentralized sites established by PRIME-K [12].
The term co-ordination for students was presented by Dr. Alfred Osoti and is done in the following areas:
i. Didactic teaching
ii. Seminars
iii. Clinical areas
iv. Tutorial
Dr Rose Kosgei mentioned that she will develop a logbook for the elective term for 2 weeks. Members agreed to the 2 weeks elective term logbook development because the objective of the elective term is to expose the students to clinical skills experience.
It was agreed that a sign out sheet will be provided next to the procedure manual while the supervisors were advised on how to score the students performance.
The University of Nairobi faculty members present will circulate a draft revised logbook for the elective term.
VIEW GALLERY [17]