Location / Venue:
College of Health Sciences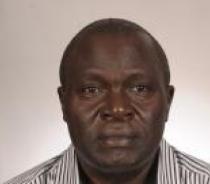 Professor Omondi Ogutu [1], Chairman Department of Obstetrics and Gynaecology, has been appointed to the National Maternal and Perinatal Death Surveillance and Response (MPDSR) Committee.
This is a committee set up by the Ministry of Health through the Reproductive and Maternal Health Services Unit (RMHSU). The committee will provide a central level coordination of maternal and perinatal death review in Kenya. It will also be responsible for identifying and identifying and training national maternal death assessors, and advocating for the establishment of a legal framework that protects the entire MPDSR process and producing national death reports with practical recommendations for national response.