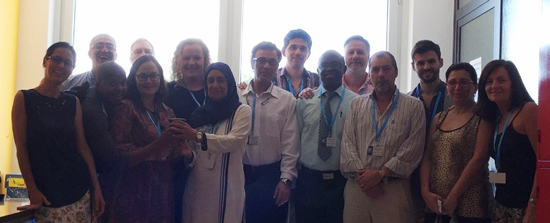 Prof. Zahida Qureshi [1] (PI) and Dr. Alfred Osoti [2] (Co-PI) attended the investigators training and Steering Committee Meeting on the feasibility and safety study of a new device for assisted vaginal delivery, the Odon device.
Current devices of assisted vaginal delivery include Vacuum and Forceps. In the proposed pilot phase of the study, the Odon device will be applied to eligible women in labour. Women will be recruited over a period of 6-8 months in Kenya, Argentina, and South Africa. The meeting was held at the World Health Organization Headquarters in Geneva, Switzerland on 4-7th July 2016.
Click Here [3] for the picture gallery.