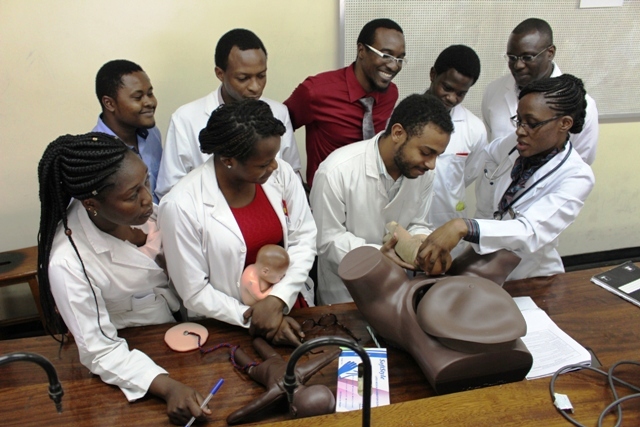 Obstetrics and Gynaecology Department held an Obstetric Skills Seminar for Level IV MBchB students.
This is a simulated skills training meant to equip trained doctors with skills in labour monitoring, delivery and immediate neonatal care.
During the session, the students are taken through various skills stations covering monitoring of labour; CTG interpretation, conducting normal delivery; breach delivery; vacuum delivery; shoulder dystocia; management of PPH and repair of perineal tears.
This term's session was conducted by Prof. Qureshi [1], Dr. Gwako [2], Dr. Bosire, Dr. Ondieki