TRIENNIAL XXII INTERNATIONAL FEDERATION OF OBSTETRICIANS AND GYNAECOLOGISTS (FIGO) WORLD CONGRESS, RIO DE JANEIRO, BRAZIL
Submitted by d.omido on Thu, 2019-04-04 14:56
Dr. Kihara contributes to a discussion in a plenary session.
The Department of was very visible in the 2018 FIGO World Congress held in Rio de Janeiro, Brazil in October 2018 with the Chairman and 6 other members in attendance.
Prof. Omondi Ogutu, Dr. Kihara, Prof. Karanja, Dr. Wanyoike all chaired plenary sessions. Dr Kihara and Dr. Wanyoike made pesentations.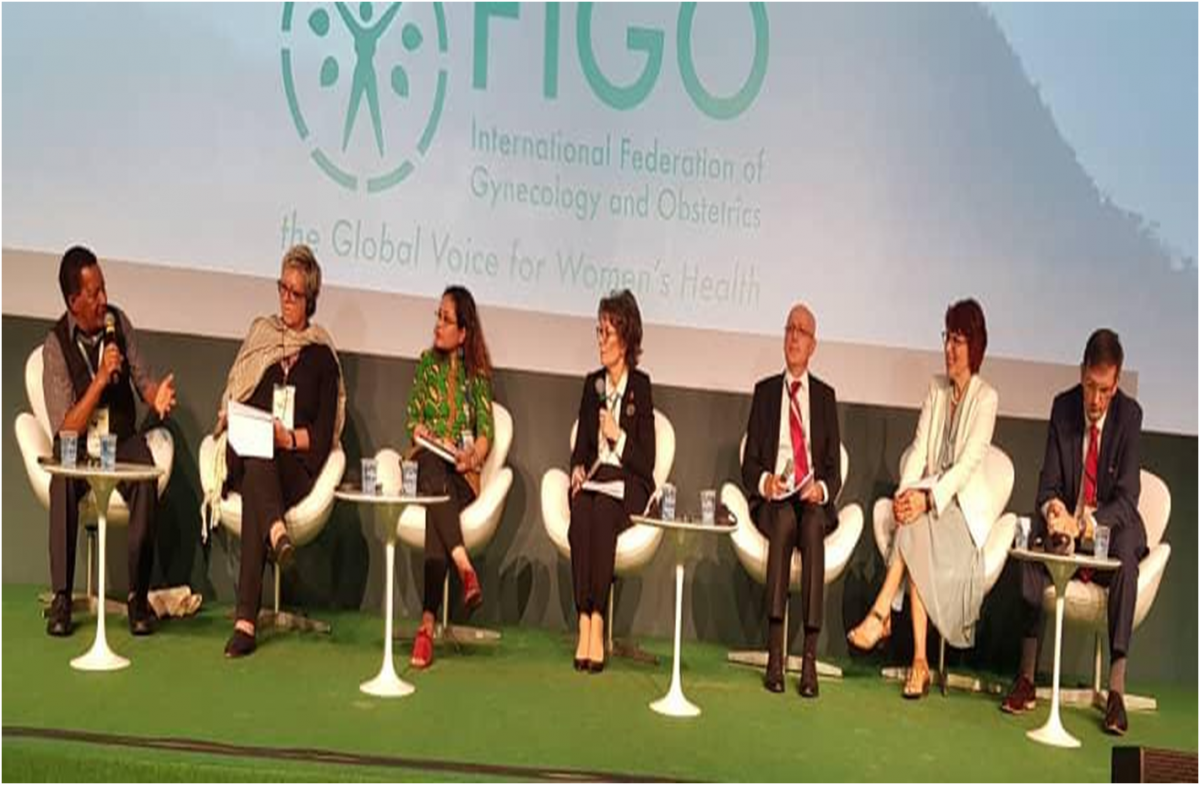 Prof. Karanja makes a remark during a plenary session.
Dr. Wanyoike makes his presentation at the FIGO 2018 congress.
Dr. Wanyoike at a plenary session.
Expiry Date:
Fri, 2025-01-31 (All day)